Robots may help take the heat off testing staff
By MA SI | CHINA DAILY | Updated: 2022-08-26 07:02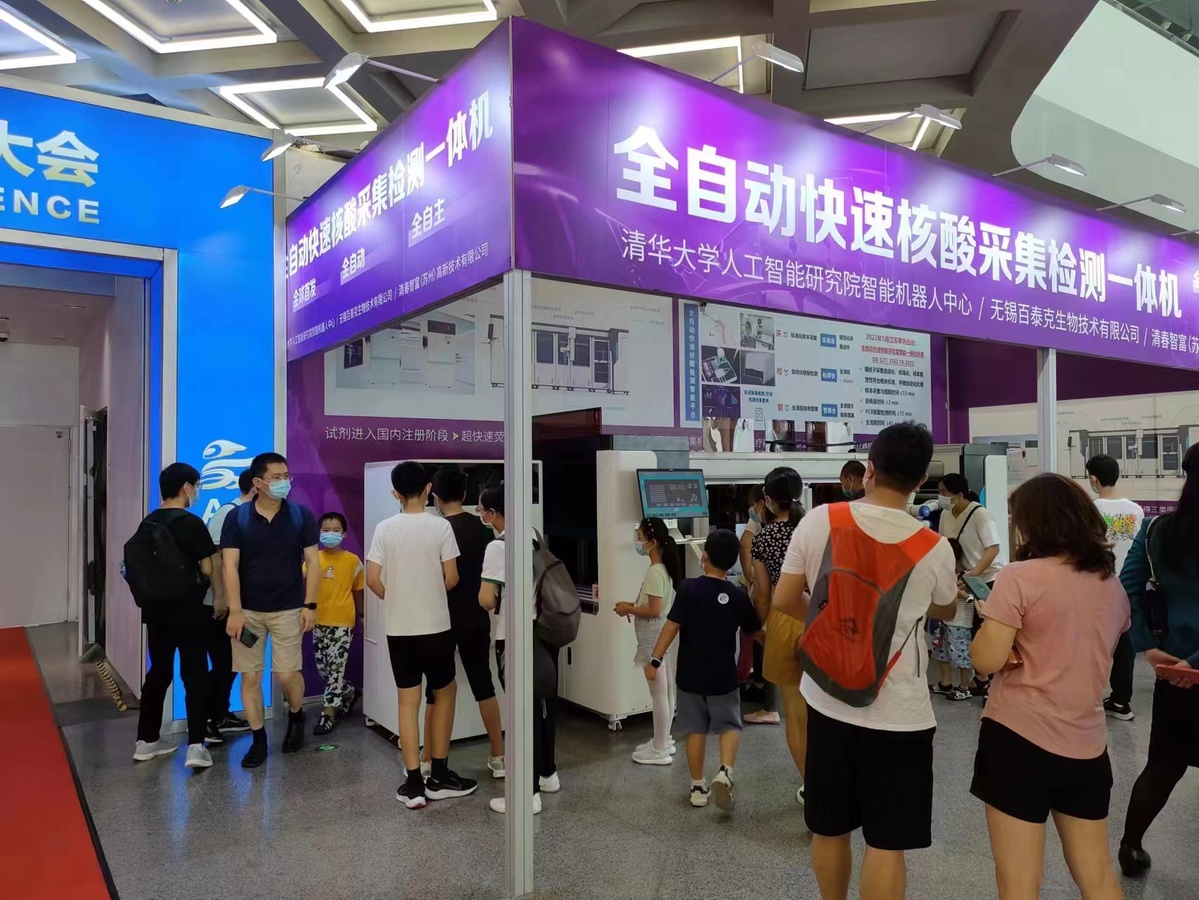 Amid the sweltering heat waves that have roasted southern China for days, it's a tough challenge for medical staff wearing heavy protective suits to collect throat swabs at COVID-19 testing sites.
Now, a robot that has been jointly developed by Tsinghua University and Chinese biotech company Bioteke Corp could help relieve the medical workers from the scorching heat.
The robot, which looks like a vending machine, can collect throat swabs, process samples, produce results and upload the results in just 45 minutes, without the involvement of a laboratory or any human intervention, its developer said.
This latest innovation is part of a broader push by Chinese companies and research institutes to constantly experiment with the latest technologies in the fight against the COVID-19 pandemic, and it also showcases the progress China has made in the robotics industry, experts said.
Sun Fuchun, a professor of robotics at Tsinghua University, who headed the research and development of the robot, said that it is a "one-stop machine for COVID-19 testing", which differentiates it from robots that can only collect samples.
"Our robot, which has a polymerase chain reaction, or PCR, test machine in it, can process samples from up to 960 people at a time," said Sun, who is also vice-president of the Chinese Association for Artificial Intelligence, a Beijing-based industry association.
The robot contains different modules for sampling, extraction, purification, detection and result analysis, and also has information management capabilities.
"We aim to shorten the whole process from 45 minutes to 30 minutes in the next-generation robot," Sun said, adding that its robotic claw is tailor-made to ensure that it moves gently while taking oral swab samples.