Significant progress made in domestic medical science over past decade
By Wang Xiaoyu | CHINA DAILY | Updated: 2022-08-26 09:17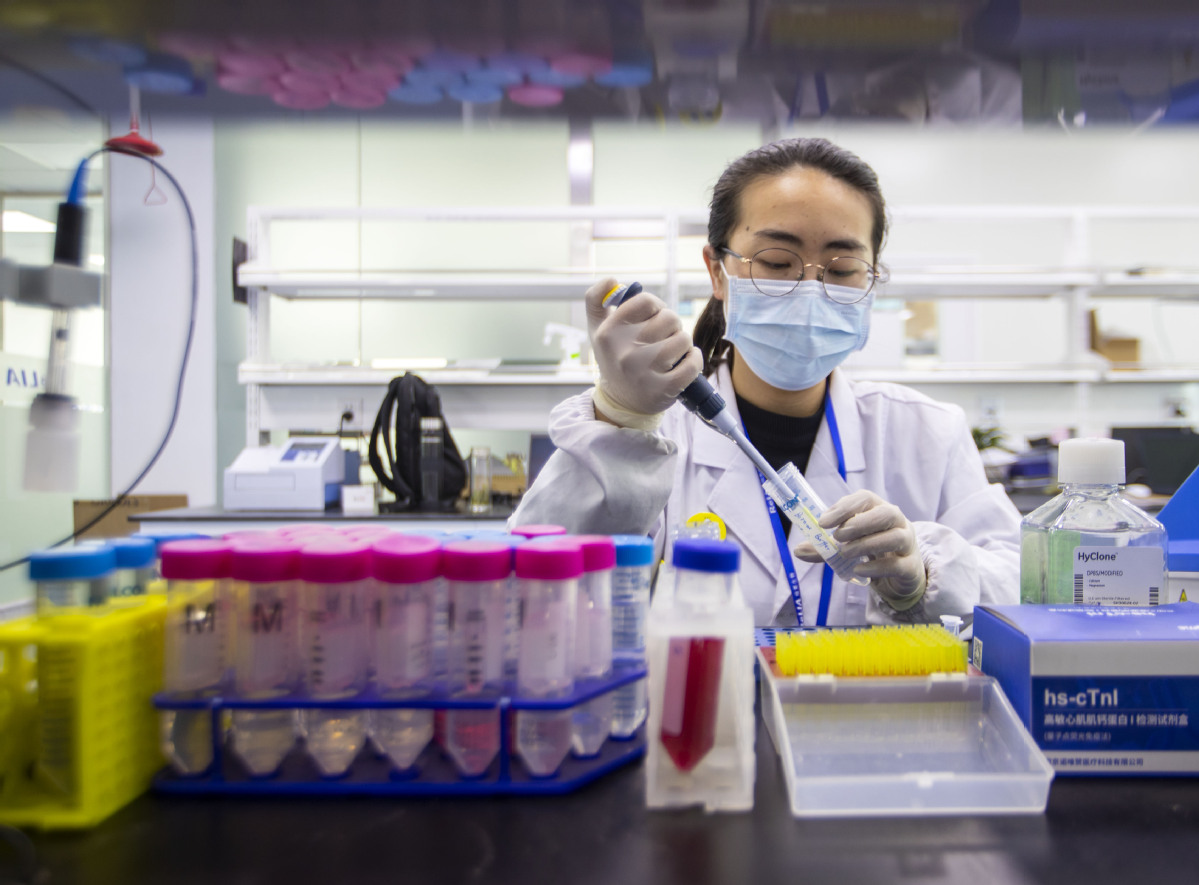 The Chinese medical community has made significant progress in its ability to innovate in the past decade, generating novel drugs for complicated diseases and turbo-charging the fight against COVID-19, health officials and experts said on Thursday.
Liu Dengfeng, an official with the National Health Commission's department of health science, technology and education, said that two major campaigns aimed at improving medical innovation since 2008 have led to the development of 80 first-class innovative drugs.
"China has made great strides in making innovative-rather than generic-drugs, improving the quality of pharmaceutical companies and strengthening the prevention, control, diagnosis and treatment of contagious diseases," he said during a news conference.
Meanwhile, China has built 50 national-level clinical research centers covering a large number of common diseases, as well as 75 key laboratories for biomedical studies.
Jiang Jiandong, head of the Chinese Academy of Medical Sciences' Institute of Materia Medica and an academician with the Chinese Academy of Engineering, said special attention has been paid to researching anti-cancer drugs, giving rise to over 400 projects and the market approval of 31 novel drugs in about a decade.
"The first homegrown targeted cancer treatment, Icotinib (a drug used to treat a type of lung cancer) causes much fewer side effects than chemotherapy," he said. "Zanubrutinib (a domestically developed drug for treating lymphoma) has not only obtained approval from the domestic drug regulator, but can also be exported to the United States."
Jiang added that the clinical research of CAR-T, a novel immunotherapy, has also entered an advanced stage. Promising drug candidates in the pipeline include those for breast, lung and brain tumors.
According to the commission, there has also been progress in the development of pathogenic microbe labs, where a wide array of research, including screening virus strains, vaccine preparation and early drug trials, takes place.
"The number of such labs was insufficient and their layout was inadequate in the past, so we stepped up planning and construction in recent years," he said, adding that there are 63 biosafety level 3 and level 4 labs across China, and 46,000 biosafety level 2 labs that handle human-related pathogens across the country now.
The increasing innovative capability in the medical field has also played a vital role in tackling the COVID-19 pandemic, such as identifying the pathogen, and developing diagnostic kits, vaccines and drugs.
"We have also created the world's first technical standards for vaccine plants deemed at higher biosafety risk, which helps make it possible for us to ramp up the mass manufacturing of vaccines," he said.