Biden rolls out plan on student debt relief
By AI HEPING in New York | China Daily | Updated: 2022-08-27 09:51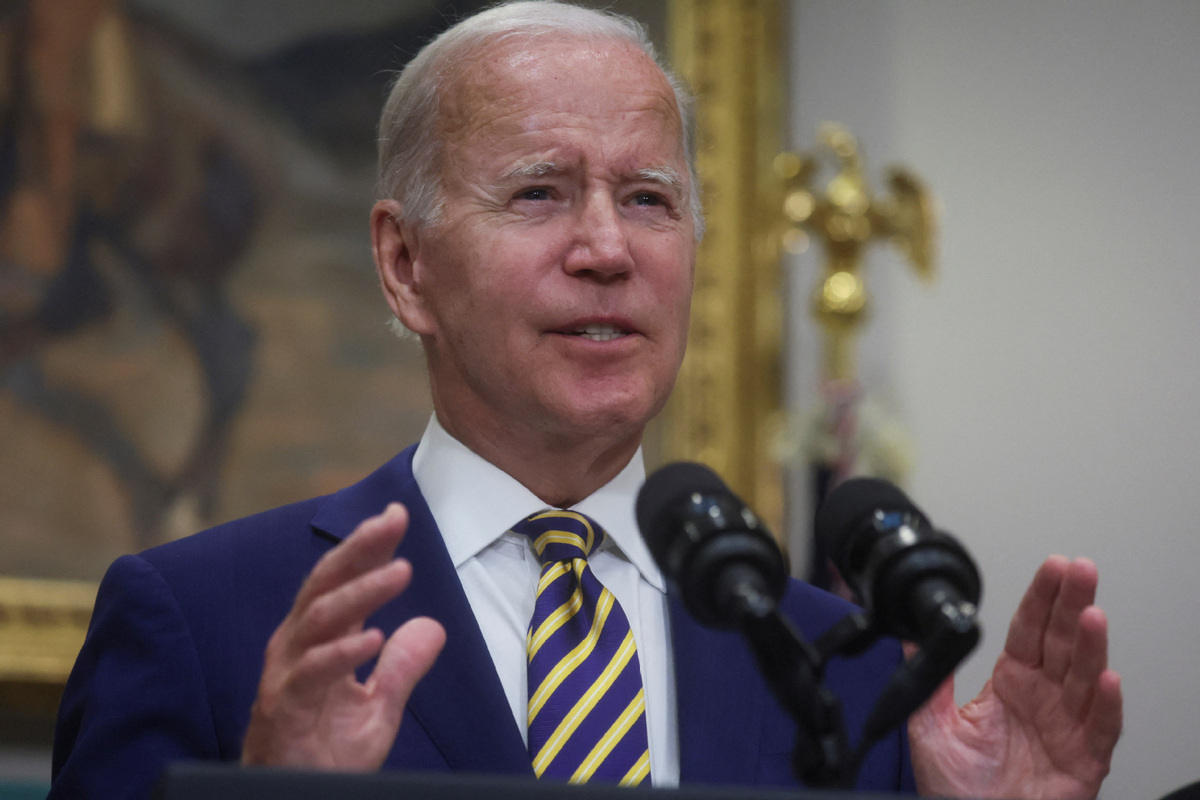 US President Joe Biden on Wednesday unveiled a federal student-loan relief plan offering up to $20,000 in debt forgiveness, which some fellow Democrats said wasn't enough and Republicans said was unfair and a move to win over younger voters in upcoming congressional midterm elections.
Some 45 million people in the United States owe $1.6 trillion for federal loans taken out for college, with an average balance of $37,667, according to federal data. That total is more than they owe on any consumer debt other than mortgages. The White House estimates that Biden's plan would erase federal student debt for about 20 million people.
"That's 20 million people who can start getting on with their lives," Biden said. "All this means, people can start to finally crawl out from under that mountain of debt. To get on top of their rent and utilities. To finally think about buying a home or starting a family or starting a business."
The plan, which is expected to face legal challenges and make the timing of any relief uncertain, meets a Biden campaign promise when he ran against his Republican predecessor, Donald Trump.
It comes after months of deliberations in the White House over concerns about fairness and whether it could increase inflation before the midterm elections in November. Biden's economic advisers reportedly made the case that by pairing the loan forgiveness with income caps and resuming loan payments that have been put on hold, the cancellation would have a negligible effect on rising consumer prices.
Progressive and Democratic lawmakers, labor unions and civil rights groups have been pushing the Biden administration to cancel as much as $50,000 in student debt to address economic racial disparities.
Republicans said the relief plan was "selling out working families" to appease the progressive wing of the party.
The plan "is an insult to every American who played by the rules and worked hard to responsibly pay off their own debt", Senator John Barrasso, chair of the Senate Republican Conference, said in a statement.
Senate GOP Leader Mitch McConnell said: "President Biden's inflation is crushing working families, and his answer is to give away even more government money to elites with higher salaries. Democrats are literally using working Americans' money to try to buy themselves some enthusiasm from their political base."
Biden's plan builds on $32 billion in targeted student debt forgiveness his administration already has enacted for certain groups of borrowers. Much of that went to borrowers who say they were defrauded by for-profit colleges.